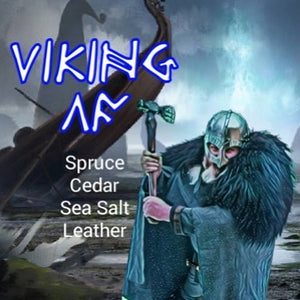 Two powerful essential oils team up to give this scent a solid woodsy base. With a touch of aged leather and a mist of sea salt on the top, that's what we imagine Vikings might have smelled like. Give it a try and see what you think. 
Smells like: Spruce, Cedar, Sea Salt, Leather
Scent type: Fragrance and Essential oils
Allergy Statement: Damn Yankee Beard Company products contain oils derived from tree nuts. To request a product without tree nut ingredients or for any allergen questions, please email support@damnyankeebeard.com.