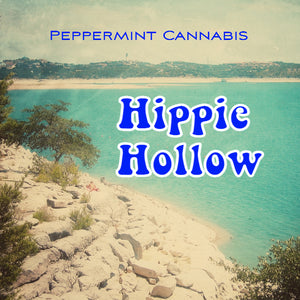 On the outskirts of Austin, you'll find the only clothing optional beach in the State of Texas. Cowboys, hippies, and college students all bare themselves to the searing Texas sun in pursuit of one thing - a good time. Hippie Hollow is our tribute the weird and wonderful part of Texas known as Hill Country. An eclectic oasis of free expression in an otherwise barren landscape of starchy conservatism. Refreshing peppermint and a pinch of earthy cannabis create a unique beard and shower experience. 
**Hippie Hollow contains no THC, CBD, or psychoactive ingredients
Smells: Invigorating and herbaceous 
Scent type: Essential and Fragrance oils
Allergy Statement: Damn Yankee Beard Company products contain oils derived from tree nuts. To request a product without tree nut ingredients or for any allergen questions, please email support@damnyankeebeard.com.