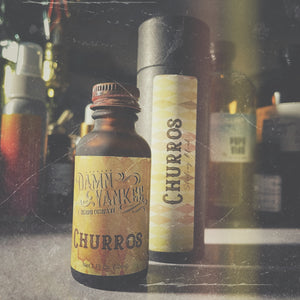 Every place has its own traditions. In the Southwest, a visit to the carnival isn't complete without a churro. Fried dough rolled in cinnamon sugar. What could be better? It may not be the first thing you think of to put in your beard, but trust us, this scent is super fun and definitely smells like a trip to the fairgrounds. 
Smells like: Fried Dough, Cinnamon Sugar
Scent type: Fragrance Oil
Allergy Statement: Damn Yankee Beard Company products contain oils derived from tree nuts. To request a product without tree nut ingredients or for any allergen questions, please email support@damnyankeebeard.com.